Breaking Down the Borders
November 6-8, 2020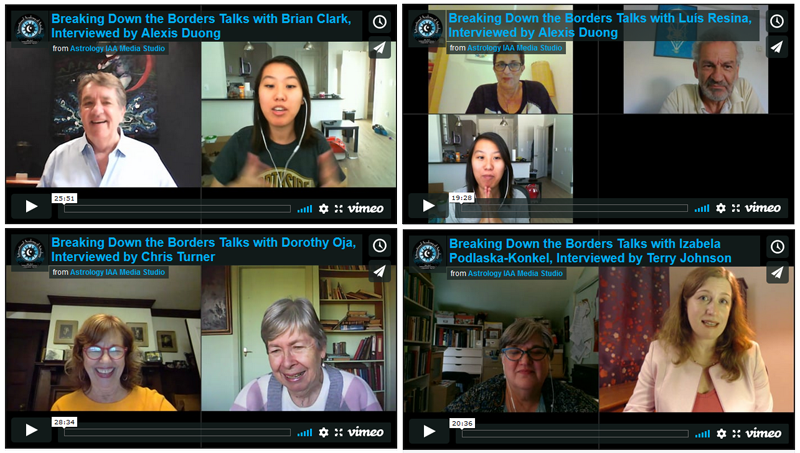 Find all of the speakers' interviews at our special BDTB-5 channel on Vimeo.
The International Academy of Astrology is proud to present Breaking Down the Borders 5 — a celebration of 10 years of live major conferencing online.
BDTB-5 follows the usual BDTB format of 48 speakers from all over the world, live over 3 days from 6-8 November 2020.
Registration is open! Browse the schedule and book now to hear your favorite speakers.
Registration includes a free copy of the lecture video. (You need not attend to receive the video.)
(If you experience any problems with registering, please try again later or let us know. We appreciate your patience.)
Early-bird pricing is available in the following phases:
March 11 – July 31: $20 per lecture
August 1 – November 8: $40 per lecture
Pricing for each period becomes effective at 00:00 U.S. Eastern time on the first date of the period. All prices are in U.S. dollars.
You can browse the schedule using the links below, or use the search box at the top of the page to search for your favorite speakers or topics.
Friday, November 6, 2020
Saturday, November 7, 2020
Sunday, November 8, 2020
Live Event Simulcasts (all three days)