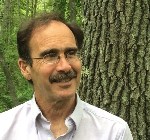 Joseph Crane, M.A.: Decennials: An Ancient Predictive System
From the ancient world we find the roots of many of our modern astrological predictive techniques: transits, progressions and directions, solar returns. Planetary period (or chronocrator) systems, however, fell by the wayside, and that's unfortunate, for they look at human time within a different context and can give insight into about changes in a person's life.
This talk focuses on decennials, for which there are many documentary sources. It shares the nuts and bolts of this technique, provides comparisons with other planetary period systems from antiquity, and gives examples of their operation.
Speaker
Joseph Crane M.A.

Speaker

Joseph Crane, M.A., has been an astrologer, teacher, and writer on astrology since the late 1980s. Over the years he has combined his knowledge of astrological technique and his counseling experience to work with hundreds of clients and has an active consulting practice.

Joseph has also helped professional and aspiring astrologers, individually and in groups, to develop their knowledge and skills. He has taught training programs on astrological technique as well as counseling skills. He has lectured on ancient and modern astrological techniques, as well as connecting astrology with works of literature and philosophy. He has taught courses for astrologers and astrology students in mythology, history, and philosophy.

Joseph is the author of A Practical Guide to Traditional Astrology (1997), Astrological Roots: The Hellenistic Legacy (2007), and Between Fortune and Providence: Astrology and the Universe in Dante's Divine Comedy (2012). He has also written many articles on astrological technique, ancient understanding and practice of astrology, and the relationship between astrology and literature. His website astrologyinstitute.com contains astrological profiles of exemplary individuals.